By Marketing | 30 May, 2019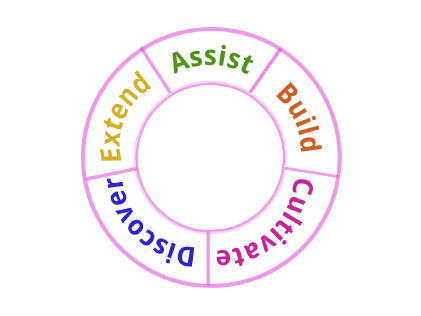 Once upon a time
The times of doing everything yourself has changed and is changing. A couple of hundred years ago organisations used to create their own electricity and now it is available as a plugin resource. Over time this change has also effected production, delivery service, mailing, etc. Services are becoming more and more "plug-able".
Digitisation and social changes
Due to digitisation, the Internet, mobiles, the whole way of doing things has changed. Consumers are now able to buy all their Christmas presents via the Internet without having to go a single shop, agile startups are disrupting conventional markets.
Organisations are now under more pressure to reevalute their processes much faster as they have done in the past or expect to loose their market share.
From the value chain to the value ecosystem
Traditionally this means re-evaluating every component in the value chain within the organisation. However digitisation and new technologies such as blockchain are disrupting the existing ways of doing things. The virtual value chain itself is starting to extend across organisational boundaries and be shared between partners, making it more important out of a strategic viewpoint to evalute the "value ecosystem".
Value Growth Services
To support organisations in their quest to improve their Value Ecosystem (VE), SensiOffice supports organisations in optimising their value chain and ecosystem creating "mehrwert" or added prime value with a portfolio of products orientated around our Value Growth Services (VGS).
SensiOffice has defined five "handles" which we call the ABC of Value Care:
Five Value Growth Service areas
A - Assist - Assisting in the organisation, helping to run "value" operations.
B - Build - Design and build new value such as Apps, Services.
C - Cultivate - Cultivating culture, change, transformation.
D - Discover - Discovery of embedded value, of potential, systemic, trends.
E - Extend - Extending value via new products, services, partnerships.
Focus on your Value Ecosystem
Concentrate on your Value Ecosystem: Ask us for help in kickstarting projects or giving guidance. Give us a call.